Boys Ranch youth places second in National Weather Service contest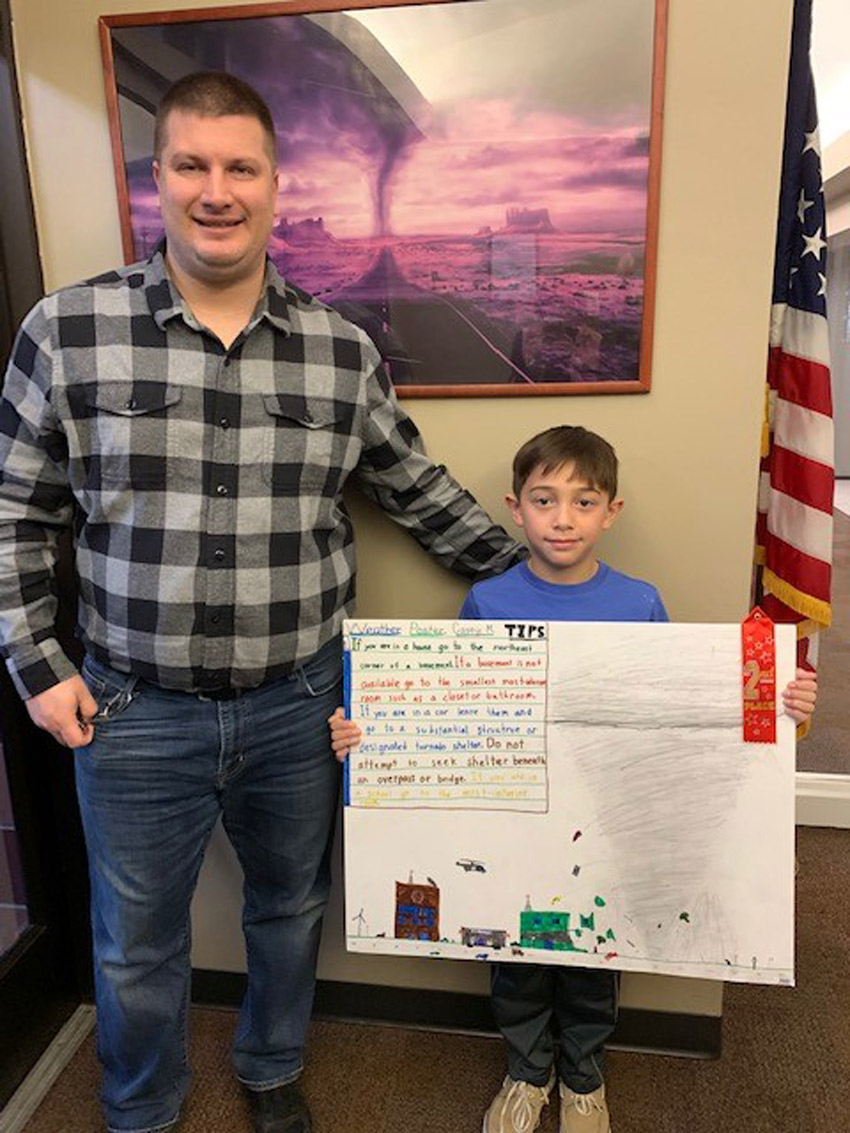 Casey may be just 8 years old, but he's a great artist!
This second-grader from Cal Farley's Boys Ranch recently placed second in a Severe Weather Poster Contest sponsored by the National Weather Service Forecast Office in Amarillo, Texas. Casey's poster on tornado safety was among 150 entrants submitted by students in kindergarten through fifth grade within the Texas and Oklahoma Panhandles.
For his poster, Casey chose a topic he's familiar with after living among the scenic mesas in the Texas Panhandle for the past 17 months. Casey's poster highlighted the important steps someone should take to stay safe during a tornado.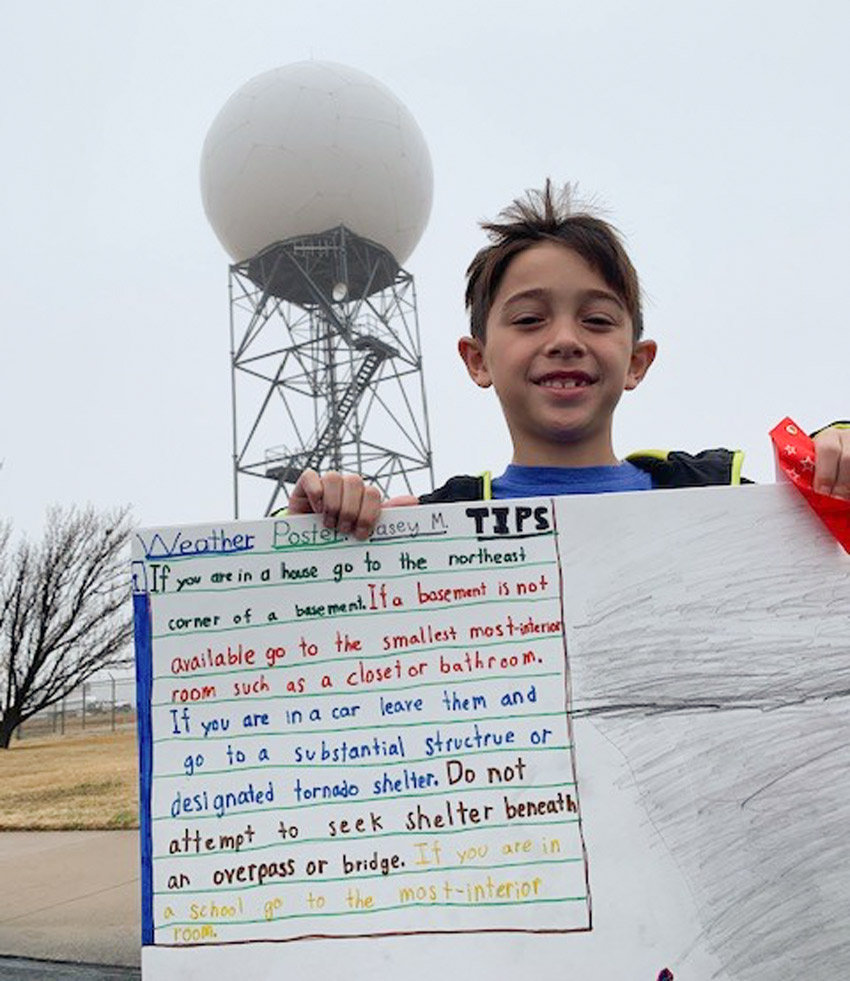 As part of his prize for winning second place, Casey was honored with a tour of the National Weather Service Forecast Office in Amarillo! He also won passes to the Don Harrington Discovery Center and AIR U Amarillo, plus WOW cards from Wonderland Amusement Park and a Walmart gift card.
Casey's mom and Boys Ranch family are so proud of him for demonstrating such creativity and thoughtfulness in his project.
"Casey is a great student and represented Boys Ranch with all the energy, hard work, enthusiasm and hope that is expected of Boys Ranch students," said his teacher at Mimi Farley Elementary, Donna Craig. "Casey's talent is obvious, and I believe it will not be the last art contest he enters, nor will it be the last contest he wins!"